A customer that I had worked for previously called me to come see if I could remove a large Maple tree that had fallen onto his roof during a recent snowstorm. The snow turned out to just be the last straw, as the trunk near the base was quite decayed and the tree had already developed a lean searching for sunlight over the driveway.


A number of factors allowed me to do this job. His home has a roof pitch of 3:12 in the back and 4:12 in the front and the drop off to the ground if just a few feet into soft ground on the rear and not much more in the front. The tree was also supported on the edge of the roof at a few points, so all the branches on the roof could be cleared off before removing the tree from the roof. There was still some snow on the roof when I started, so I brought a broom up with me to clear out a walkway ahead wherever I cleared branches.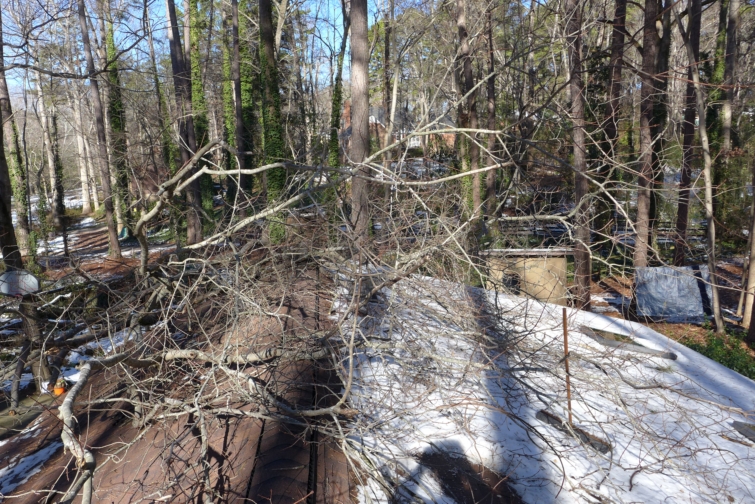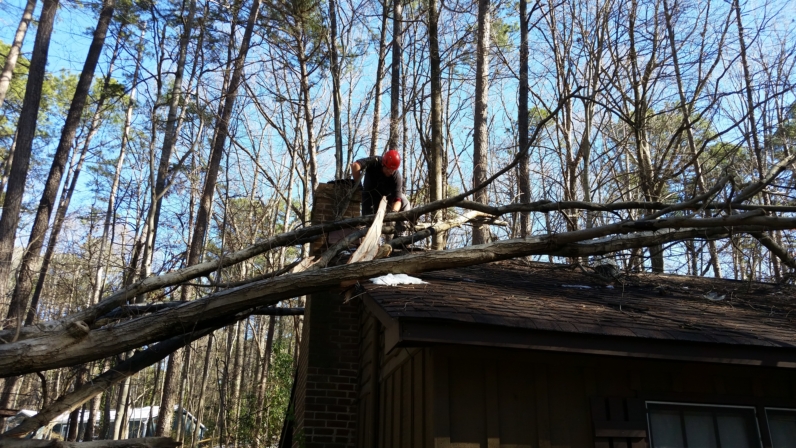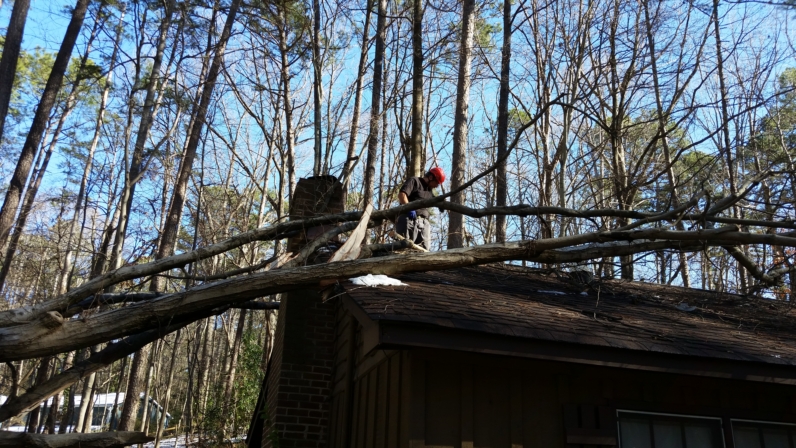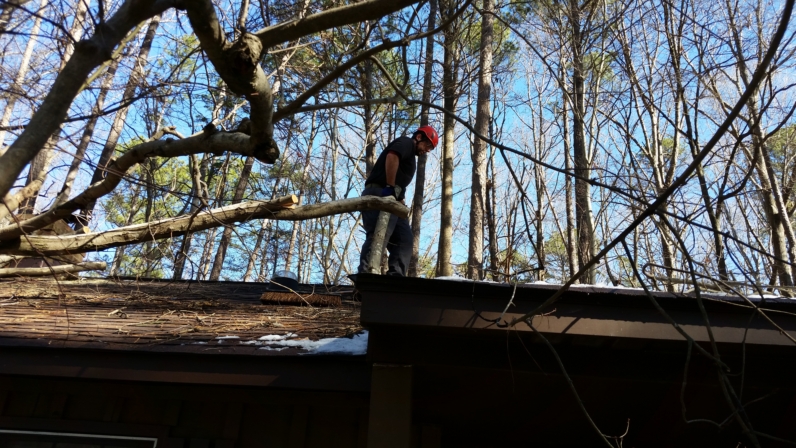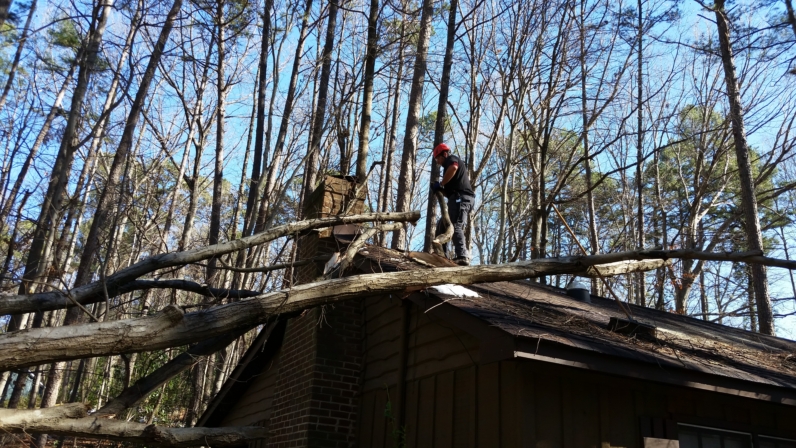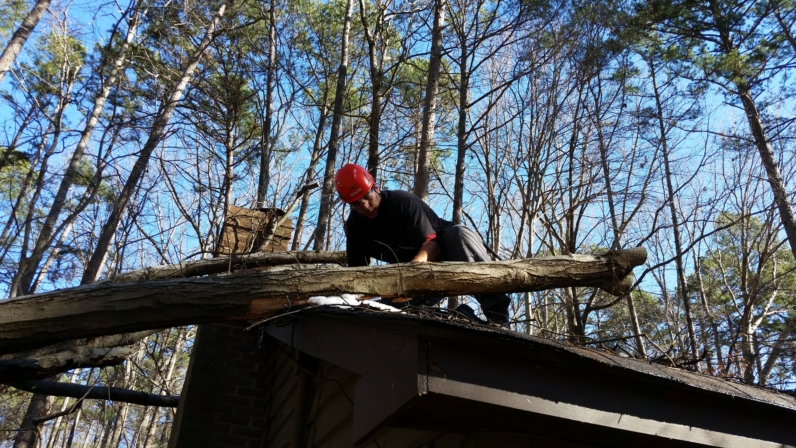 The tree was secured with a rope to prevent it from sliding off the front of the roof. Sliding like this could have caused more damage to the roof and smaller branches could clip parts of the building under the roof line. A second rope was placed to take a little of the weight off the roof, but the acute angle minimized the help.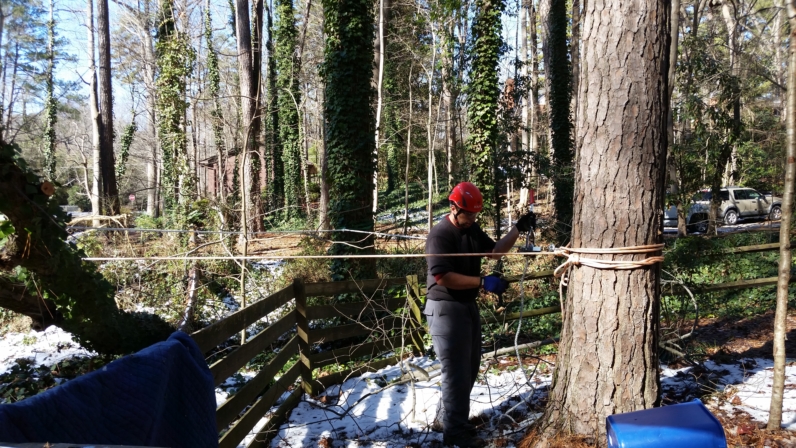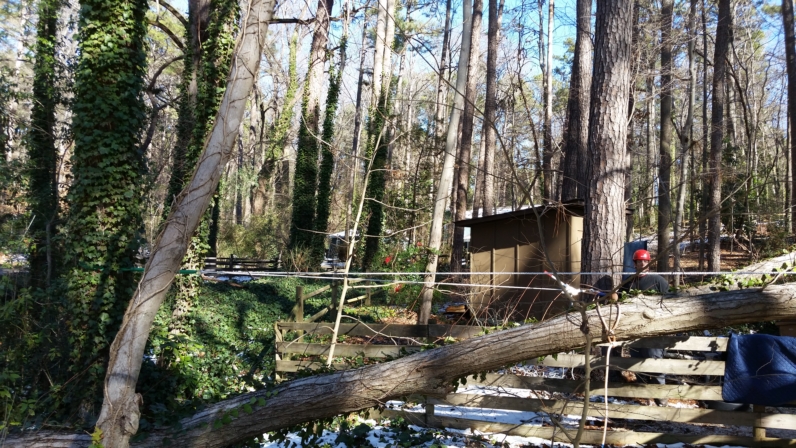 Once all the branches had been reduced to their contact points on the edge of the roof, the work started from the ground. The pressure was taken off to leave the main branch on the roof at last, getting down everything else to prevent damage to the fence. The main trunk had a second trunk of some size. I cut it off near the base of the tree and then cut off sections from that end, working the limb down in size. Eventually, I was able to carry off the branch from the roof.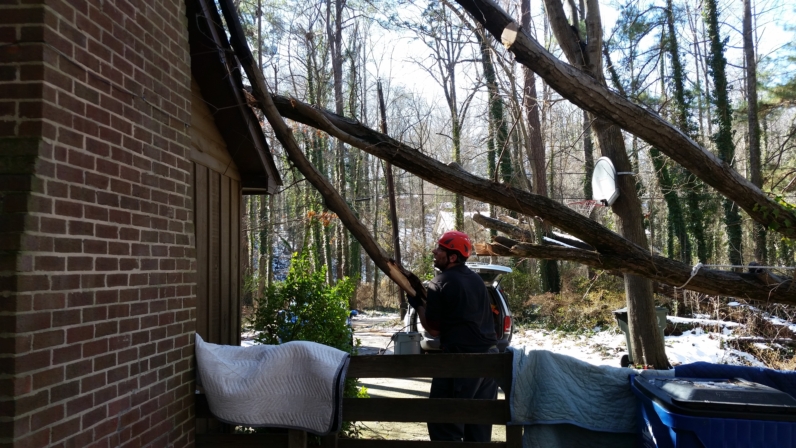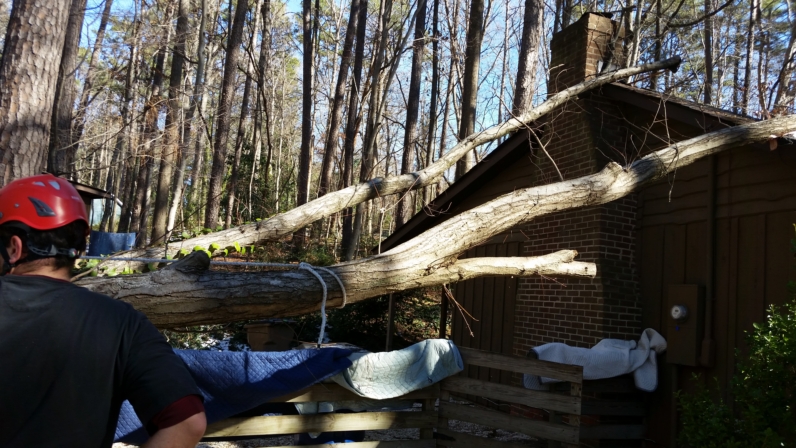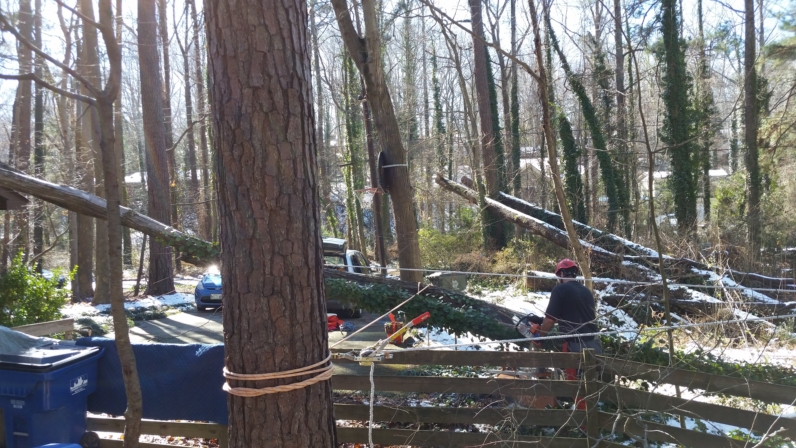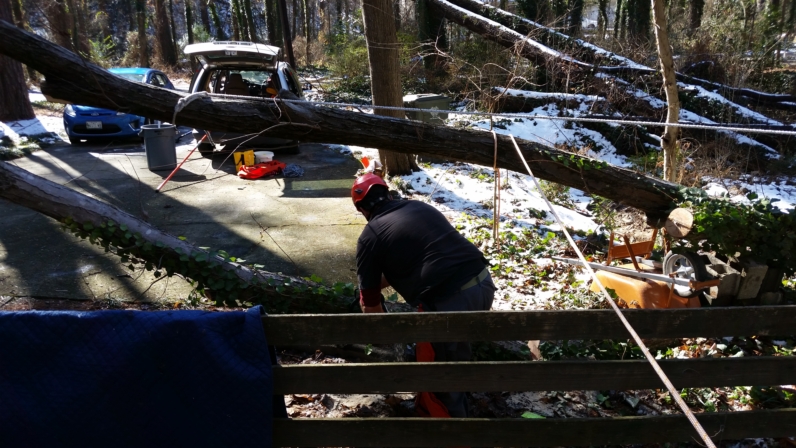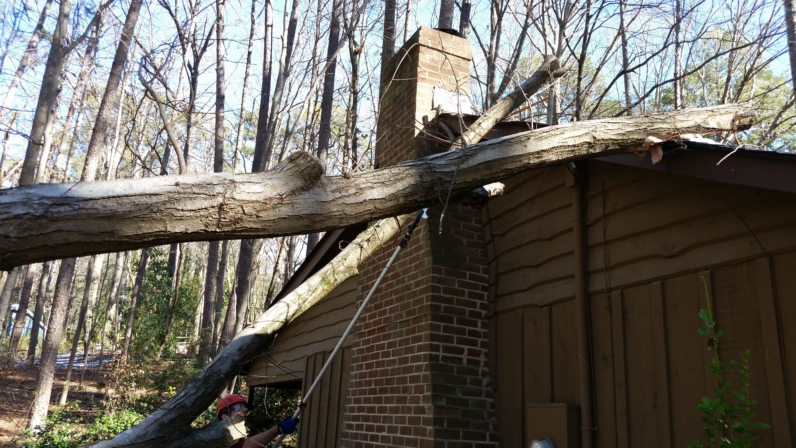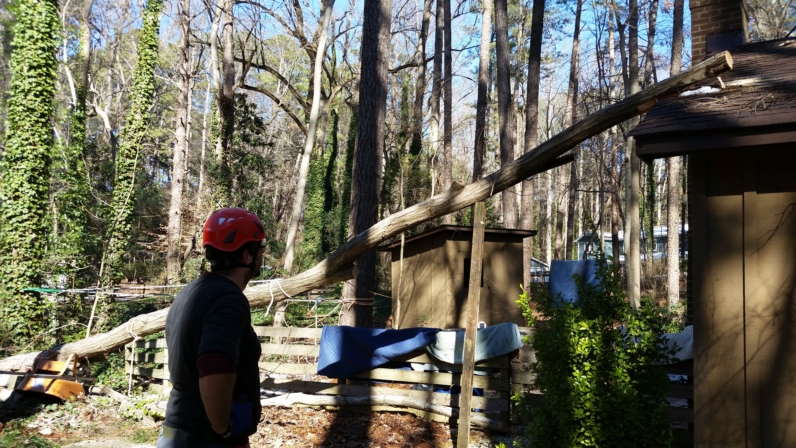 To get enough weight off the final piece, a 4×4 was hammered in place, the end cut most of the way through by the roof, the trunk cut most of the way through closer to the stump end like the previous limb, and then the end on the roof was cut off and the piece resting on the 4×4 pulled forward.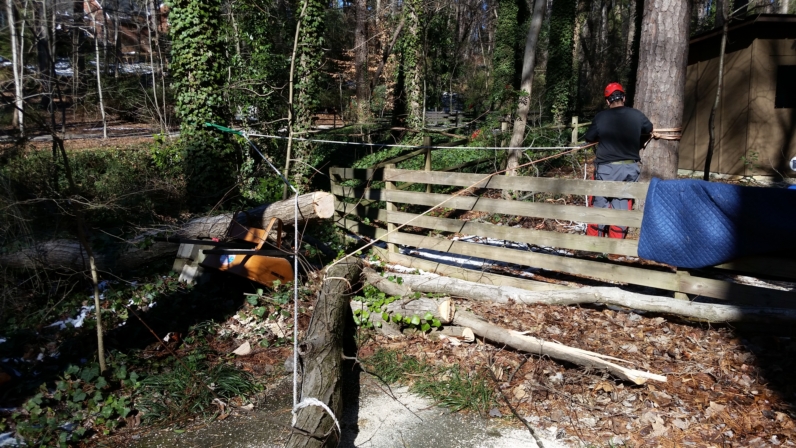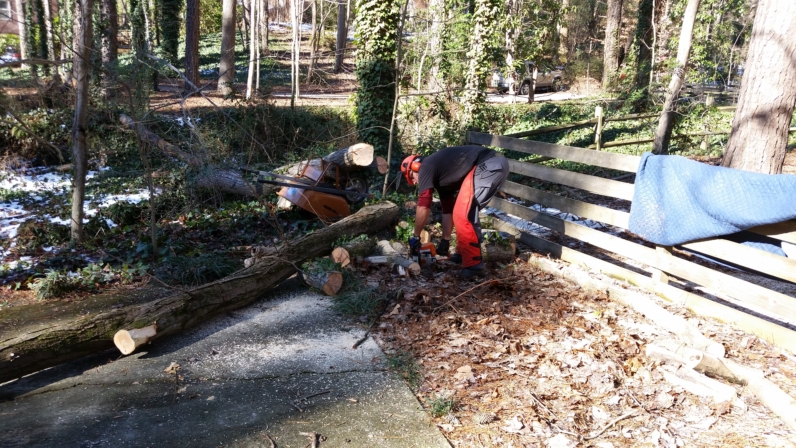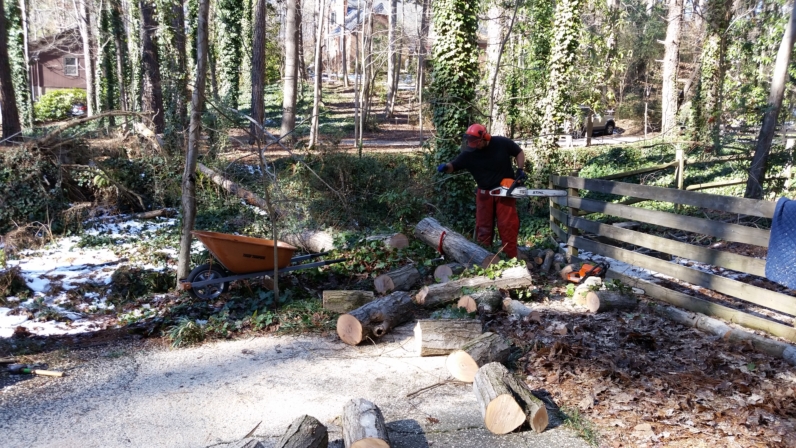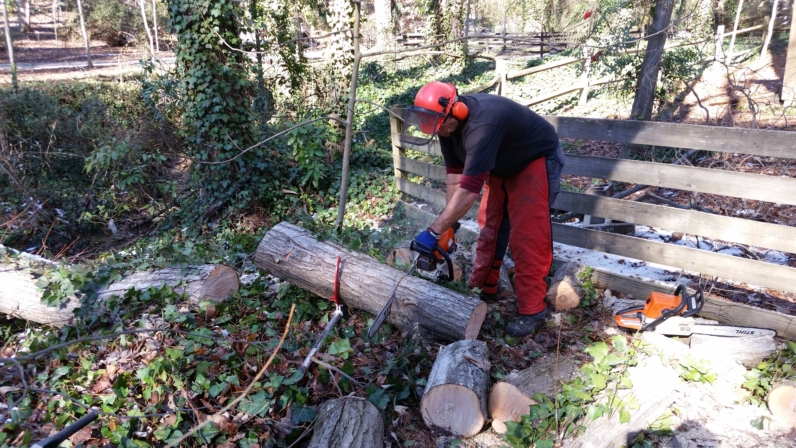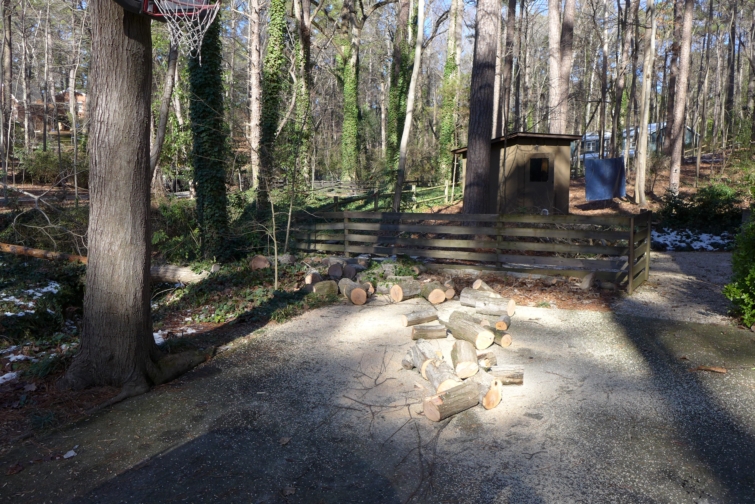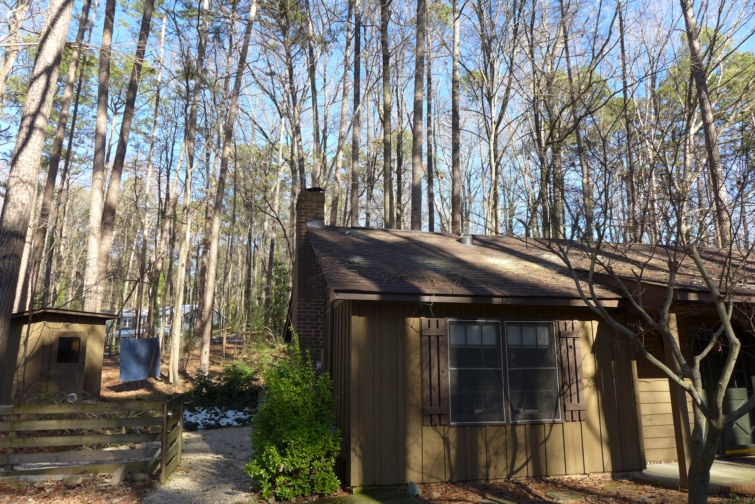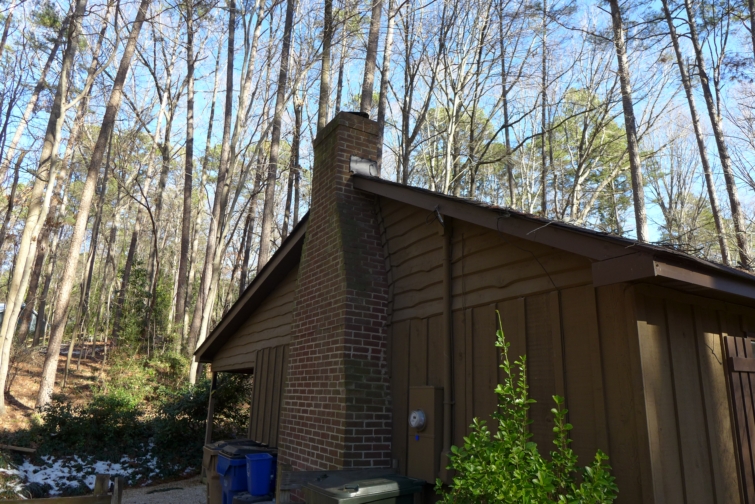 The customer requested the wood be bucked so he could split it and burn it, so that was the last part. Once finished, he graciously offered to blow off the roof and driveway for me so I was able to clean up my equipment and go.